Weekly news
We want to hear from you! Go to the
'General'
section and say what you want to say. Start a new topic if you wish.
Who is online?
In total there are
3
users online :: 0 Registered, 0 Hidden and 3 Guests
None
Most users ever online was
50
on Sat Jan 07, 2012 4:00 pm
Statistics
We have
490
registered users
The newest registered user is
Poisonberries
Our users have posted a total of
15557
messages in
1329
subjects

Hello, viewers, and welcome to part six of our Nuzlocke run of Pokemon Leaf Green! In the last part, we crossed the Nugget Bridge and met Bill, and today we will visit Cerulean Gym and battle the Water-type leader, Misty! How will things go? Will I lose beloved members of my team, or will I continue on my lucky streak and wipe the floor with her? Read on and find out!
--------------------------------------------------------------------------------------------------------------------------------------------------------------------------
I actually didn't do any level grinding due to laziness except a level on Bellsprout since he's easy to level up, which means no Gyarados, so Misty is going to be hell. So yeah, just a heads-up.
Here it is, the second gym that we'll be challenging in this run. I honestly never did like this gym, even in Yellow Version oddly enough. The leader's got some really tough Pokemon for this point in the game, and unless you plan ahead, you could lose.
TRAINERS (Cerulean Gym)
Swimmer Luis: Horsea, Shellder
Picnicker Diana: Goldeen
I open the door and most certainly do not walk the dinosaur.
Sure baby

Huh?
OH GOD IT'S A MAN! For whatever reason, I actually thought it was a girl trainer when I was playing the game. Stupid hard-to-determine-the-gender-of overworld sprites.
Stupid women and their thinking that they're better than men. I show that bitch who's boss.
Anyway, I defeat both trainers in the gym fairly easily. Nothing special really. If you have a grass or electric type, you're pretty much good to go.
Now onto Misty!
In other words, she's like the eight year olds that you see in McDonald's that only put attack moves on their Pokemon and don't think about what they're doing. Good move, Pokemon League. Good move.
Something else interesting to point out: I couldn't get her to do it in this game, but she would typically buff up her Pokemon with X items, so what she says about using all out offense never made any sense to me. That's also something to watch out for, in case you're playing. But on with the battle!
I decide to send out Bellsprout first, obviously. Staryu isn't particularly great, but every extra bit of HP counts, so I still need to be careful. Plus, Bellsprout has the power of.....
TV LAND! Now Staryu will have no choice but to fall asleep!
Staryu approximately 45 seconds after watching Hot in Cleaveland.
I still have one guaranteed turn before Staryu wakes up, so I decide to set up a little and go for Growth.
Now die!

Dude....not cool. Let's try that again.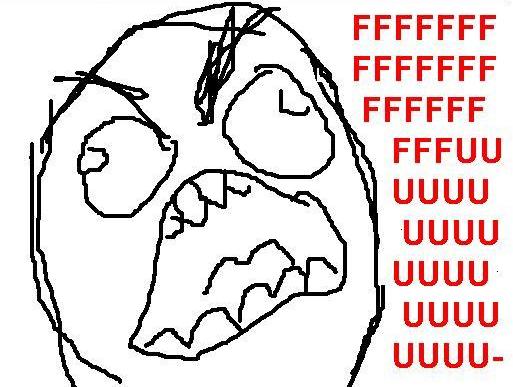 OH C'MON! If Misty uses a Super Potion again....
Finally. Thank you....bitch.
Alright! Couldn't have timed it better. I decide to drop Wrap for Stun Spore.
Misty's Starmie is ridiculously fast at this point in the game, so I decide to keep Bellsprout in and use Stun Spore.
Ouch. Like I said, Starmie is a monster. Swift hurts pretty bad. Bellsprout could die from another one if the random number generator for damage decides to screw with me. I had to think about what to do for a bit here.
Oh wait, no I didn't, because I'VE GOT GYARADOS TO INTIMIDATE THAT BITCH. Yeah, I lied, I grinded for about half an hour to get Magikarp to evolve.
I basically just go on autopilot and carry out an unintentional paraflinch strategy. Starmie has Water Pulse, which can be a problem since it's pretty strong and can confuse you, UNLESS YOU'VE GOT A GYARADOS.
I wish I could say something cool here, like "That's not the first time a woman has told me that", but I'd be lying.
And we get this nice little TM from her. It contains Water Pulse. I might use it, not sure though.
-----------------------------------------------------------------------------------------------------------------------------------------------------------------------
And that's it for part six! Like I've said, I would prefer to keep the gyms in their own part for organization purposes. I feel that this wasn't a bad part really, what with the twist and all. In the next part we'll start heading towards Vermilion city, where yet another gym awaits!
Got any notes of things I missed, ideas, critique, or just feel like commenting? Post them here! I look forward to the feedback I receive from you guys, and it really motivates me to make more parts and put a lot of effort into them. So for Arceus' sake, comment!
_________________
Sig made by
an alpaca
.
Amoongus OP
Dream





Posts

: 929


Join date

: 2011-03-25


Location

: I'm sexier than Aizen.



Lol Buck, this was pretty funny. Another awesome made job. Congratulations. I'm curious to see you raging at the dark Cave leading to Lavender.
Dream





Posts

: 308


Join date

: 2010-09-12


Age

: 25


Location

: Brazil



LOL I laughed for a good 40 seconds at the Lumberjack AND the sleeping starfish XD good stuff man, good stuff.
War Veterans





Posts

: 280


Join date

: 2011-01-22



I lol'd for the whole time I read this. Anyway great job i'l be looking forward to the next part.
War Veterans





Posts

: 420


Join date

: 2010-09-12


Location

: Jacksonville





Similar topics
---
Permissions in this forum:
You
cannot
reply to topics in this forum