Weekly news
We want to hear from you! Go to the
'General'
section and say what you want to say. Start a new topic if you wish.
Who is online?
In total there are
2
users online :: 0 Registered, 0 Hidden and 2 Guests
None
Most users ever online was
50
on Sat Jan 07, 2012 4:00 pm
Statistics
We have
490
registered users
The newest registered user is
Poisonberries
Our users have posted a total of
15557
messages in
1329
subjects

Hello, readers! Welcome to part 5 of my Nuzlocke Pokemon Leaf Green run! I apologize for the loooooong lack of updates. Hopefully I'll be able to regularly update on weekends now, but, since I haven't updated in so long, I'll post this today. Anyway, in the last part, we went through Mt. Moon, and today, we'll arrive at Cerulean City, challenge the Nugget Bridge, and meet what is probably the most dedicated furry of all time. Enjoy!
--------------------------------------------------------------------------------------------------------------------------------------------------------------------------
After getting out of Mt. Moon in the last part, I went a bit off to the right to find two mentors who will teach you either Mega Punch or Mega Kick. Mega Punch has a little more accuracy, so I decide to have it taught to Mankey. After jumping down a ledge (point of no return, by the way), we get to Cerulean City! Yaaay.
We run into a police officer guarding a house on our way to the Nugget Bridge.
Yes, let's not do any investigation at all. Apparently, "Team Rocket did it!" will hold up in court. Oh, and the crime? Stealing a Dig TM. Why Team Rocket wants it, I have no idea. I guess it's an upgrade from using shovels to make pitfalls in hopes that 10 year old children will walk right onto that spot.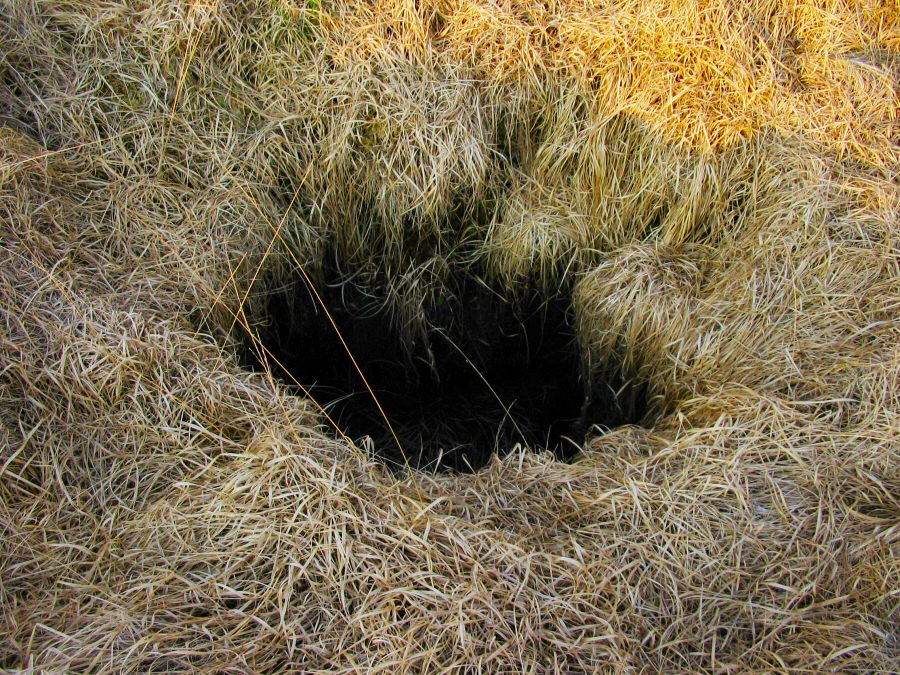 Advanced technology according to Team Rocket.
Anyway, let's move on!
Not this guy again.
Okay, great, but I really don't want to ba-
Dammit. Okay, well, Magikarp isn't going to do jack squat for us, so let's switch out.
That was a little rough, but nothin' too bad. Pidgeotto is fairly strong, so send out something that can take a couple hits.
He tries to send out his Squirtle next, but lucky for me, I have the option to switch out after I've defeated his Pokemon with
spamming attacks
great skill.
Umad, Gary?
I take down Squirtle, and send out Ratatta just to get some extra experience, since all Abra is going to do is Teleport like a tard.
And with that, I level up and
Gary
PINGAS is beaten.
inb4 That's what she said
But I already beat you THREE FREAKING TIMES! O.J. Simpson was in less denial than this.
He does give us this little useless thing though that we'll never use for the rest of this LP. Yaaaay for useless key items!
Anyway, let's go onto the Nugget Bridge.
TRAINERS (Nugget Bridge)
Bug Catcher Cale: Caterpie, Weedle, Metapod, Kakuna
Lass Ali: Pidgey, Oddish, Bellsprout
Youngster Timmy: Sandshrew, Ekans
Lass Reli: Nidoran (male), Nidoran (female)
Camper Ethan: Mankey (18!)
Rocket Grunt: Ekans, Zubat
As implied by the name, beating the trainers on the Nugget Bridge will get you a gold nugget, which has no use, but you can sell it for 5000p.
A few battles later.....
Finally got ourselve's a Pidgeotto!
So after beating the trainers, you'll get the nugget from the guy in the following picture. Most are pretty easy, although it should be noted that the last trainer has a level 18 Mankey. He can really hurt, so be careful.
https://www.youtube.com/watch?v=3SX3JnUhTaE&feature=related
Ten year old member of a criminal syndicate? Makes perfect logical sense!
I said no.
https://www.youtube.com/watch?v=YKss2uYpih8
So he decides to battle us instead. Nothing to note, really.
Alright, a new patch of grass! Let's see what we've got waiting for us.
FFFFFFFFUUUUU-
I kill it with RAGE and move on.
Go into this area here to the right of the Nugget Bridge to pick up TM45, Attract.
Alright, another new patch! This is still in a different route, by the way. Hopefully I'll get something good.
No whammy no whammy no whammy no whammy, STOP!
Yeeeeeeees! I could really use Bellsprout for Misty's gym.
YEAH BOI! As usual, the nickname screen was not saved, so I've posted the status screen instead.
TRAINERS (Route 25)
Camper Shane: Rattata, Ekans
Hiker Franklin: Machop, Geodude
Hiker Wayne: Onix
Youngster Joey: Rattata, Spearow
Youngster Dan: Slowpoke
Picnicker Kelsey: Nidoran (male), Nidoran (female)
Hiker Nob: Geodude x3, Machop
Camper Flint: Rattata, Ekans
Youngster Chad: Ekans, Sandshrew
Lass Haley: Oddishx2, Pidgey
After defeating quite a few trainers, we run into a house. I open the door, get on the floor, everybody walk the dinosaur, and go inside.
IT'S A FURRY! KILL IT WITH FIRE!
Wow, this guy is hardcore when it comes to his fetish.
He asks for some help, but I have a strict policy:
1. Don't ever go into a white van unless they have candy.
2. Don't ever help a furry.
Okay, but only because I have to if I want to move on in this game.
Hopefully I pressed the right button.
Turns out he has an S.S. Ticket. But, like any furry, he is socially challenged, so he gives it to us instead.
--------------------------------------------------------------------------------------------------------------------------------------------------------------------------
And that's it for part five! Again, I apologize for the lack of updates and hopefully I'll be able to update on a regular basis, once a week during the weekend.
Anyway, in the next part, we will battle Misty, the Cerulean City gym leader! I'll probably level my party beforehand, so that I can get that useless Magikarp to evolve into Gyarados. Here's my party as of now:
See ya' next time!
Got any notes of things I missed, ideas, critique, or just feel like commenting? Post them here! I look forward to the feedback I receive from you guys, and it really motivates me to make more parts and put a lot of effort into them. So for Arceus' sake, comment!
Last edited by buckthefuffalo on Thu Aug 18, 2011 10:08 pm; edited 6 times in total
_________________
Sig made by
an alpaca
.
Amoongus OP
Dream





Posts

: 929


Join date

: 2011-03-25


Location

: I'm sexier than Aizen.



Best. Episode. Ever.
You should've joined Team Rocket.

_________________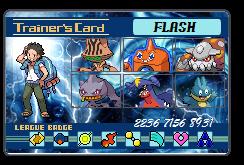 saggot toss anchuro
Frashu's theme:
http://vocaroo.com/i/s08FyHGN0e83
copyright gary saulman
Admin





Posts

: 1121


Join date

: 2010-09-13


Age

: 22



Flash wrote:Best. Episode. Ever.

You should've joined Team Rocket.
Thanks Flash. And actually, the game doesn't give you a choice if I recall correctly (that part was done back in July), so you always get the same dialogue. Otherwise, I probably would have picked to join Team Rocket just to see what he said.
Also, for those of you that have been keeping up with my LP, you probably noticed that I used images that came from somewhere outside the game. What do you all think of this? I think it makes it a little funnier and interesting to be honest, but I'd like your all's take on it too.
_________________
Sig made by
an alpaca
.
Amoongus OP
Dream





Posts

: 929


Join date

: 2011-03-25


Location

: I'm sexier than Aizen.



I enjoyed this. But Awakening needs to evolve and do some wreckage.
Looking forward to the next part, and like Flash said, I enjoyed this episode the most too.

War Veterans





Posts

: 886


Join date

: 2011-03-13


Age

: 23



The pictures from outside of the game actually do make it funnier XD and the videos i lol'd, this was the funniest and best episode so far!Hope to see more :3 .
War Veterans





Posts

: 280


Join date

: 2011-01-22



Dream





Posts

: 308


Join date

: 2010-09-12


Age

: 25


Location

: Brazil





Similar topics
---
Permissions in this forum:
You
cannot
reply to topics in this forum