Weekly news
We want to hear from you! Go to the
'General'
section and say what you want to say. Start a new topic if you wish.
Who is online?
In total there is
1
user online :: 0 Registered, 0 Hidden and 1 Guest
None
Most users ever online was
50
on Sat Jan 07, 2012 4:00 pm
Statistics
We have
490
registered users
The newest registered user is
Poisonberries
Our users have posted a total of
15557
messages in
1329
subjects

Nightmare has TOLD ME ON FACEBOOK THAT HE IS ONE OF THE ADMINS ON NIGHTMARE. SOOOOOOOO ANY ONE THAT HIS HIM SHOW UR SELF!!!. BUT SERIOUSLY NIGHTMARE IS ONE OF US..SECRETLY LEARKING IN THE SHADOW... QUIETLY TOO. EVERY JUST BE ON THE LOOK OUT IT CAN BE ANYONE... anyone...maybe PK...maybe Aizen id ont know but..hes here... hehehehehe
Member





Posts

: 14


Join date

: 2010-09-18


Age

: 217



A: Aizen isn't Night. They are two completely different people. PK isn't nearly as decieving as him. And, They've all been in the chatbox at the same time. I've been there. How do we know its not you?

_________________

Signature's courtesy of Jirachi and Qualna.
http://vocaroo.com/i/s0fjvoWcANfq
War Veterans





Posts

: 1460


Join date

: 2010-09-19


Age

: 23


Location

: South Cali Bitchez



I have to say he is completely messing with us....But possible he might be just a member not an admin. Oh...it's not me.
_________________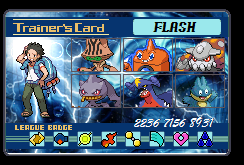 saggot toss anchuro
Frashu's theme:
http://vocaroo.com/i/s08FyHGN0e83
copyright gary saulman
Admin





Posts

: 1123


Join date

: 2010-09-13


Age

: 21



Why exactly does this matter? What exactly could he achieve by posing as an administrator? This site hasn't gained much popularity, so there's not really much he can get by claiming he's lurking this forum. The moderation team shall deal with everyone equally; if someone gets out of line, they will be dealt with. So if he wants to come here with a new identity, then whatever. He'll be treated the same way as everyone else. Nobody will be ostracized from this community without evidence of a punishable action. If he wants to come here to battle, then why not? Half of you are always looking for challenges anyway. It's unnecessary to make a big deal out of something of little importance. I'll say it again, he will only be apprehended when he contravenes the standards of the forum. In short, don't worry about it. We will cross that bridge when we get there.
_________________
War Veterans





Posts

: 581


Join date

: 2010-09-14


Age

: 1618


Location

: The Astral Plane



Exactly! we shouldnt worry to much about this, and besides its not really possible if he was admin, all the admins know each other well.
War Veterans





Posts

: 420


Join date

: 2010-09-12


Location

: Jacksonville



I am nightmare in my dreams
Shadow





Posts

: 30


Join date

: 2010-10-11




---
Permissions in this forum:
You
cannot
reply to topics in this forum