Weekly news
We want to hear from you! Go to the
'General'
section and say what you want to say. Start a new topic if you wish.
Who is online?
In total there is
0
user online :: 0 Registered, 0 Hidden and 0 Guests :: 1 Bot
None
Most users ever online was
50
on Sat Jan 07, 2012 4:00 pm
Statistics
We have
490
registered users
The newest registered user is
Poisonberries
Our users have posted a total of
15553
messages in
1329
subjects

Hi, I'm Wilfre. I found this site because my neighbor told me about it. I use his internet, so if I suddenly go offline he's probably doing something with his internet. I don't know if he's registered here or anything.

I like pokemon, that's why I'm here obviously. My favorite pokemon is Ninetales. Anyone got a good Ninetails orientated team?

I saw something about a game called league of legends here. I tried it and it seems fun, other than the rude players.



One last thing, when ever I come here it seems like no one is here. When are there people here? I see a lot of people have always been connected but are never online.
New to the Nightmare





Posts

: 2


Join date

: 2012-12-05



Welcome to the site! The offline thing shouldn't be a problem.

Ninetales are used a lot in sun teams. I don't know if we have an RMT for one here, but generally combo'ing it with anything that takes advantage of sun is a good idea.

Yes, most people here enjoy playing LoL in their free time. I don't for various reasons (such as the playerbase you mentioned), but it is something a lot of people take interest in. Don't worry though. You don't have to play or even like it to be a member here since it's a Pokemon site. It's simply something some of the members like to do together.

Our activity as far as the chat goes fluctuates greatly. Sometimes only one or no people are on, while other times we'll have a full house. Most of us have school/work/extracurricular stuff, so sometimes people's schedules can get in the way of going on the site, which is perfectly okay.

I hope I answered your questions well. Enjoy your stay here! If you ever have any more questions, feel free to ask.
_________________
Sig made by
an alpaca
.
Amoongus OP
Dream





Posts

: 930


Join date

: 2011-03-25


Age

: 22


Location

: I'm sexier than Aizen.



Following up on what Buck said, I'm on nearly most of time so if you have any questions whether it's competitive battling or not, I'll be around to answer.

Welcome to the site!
_________________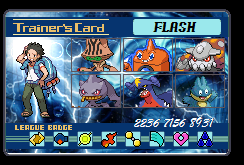 saggot toss anchuro
Frashu's theme:
http://vocaroo.com/i/s08FyHGN0e83
copyright gary saulman
Admin





Posts

: 1123


Join date

: 2010-09-13


Age

: 21



I'm a veteran. You can ask me pretty much anything you want. I'm pretty consistent at battling.
Dream





Posts

: 2087


Join date

: 2010-09-26


Age

: 21


Location

: Central Cali Bitchez



Okay, who's the best character?
New to the Nightmare





Posts

: 2


Join date

: 2012-12-05



Someone should probably lock this, by the way. He admitted to leaving. Sooooo... Posterity? Or what.
Dream





Posts

: 2087


Join date

: 2010-09-26


Age

: 21


Location

: Central Cali Bitchez




---
Permissions in this forum:
You
cannot
reply to topics in this forum