Weekly news
We want to hear from you! Go to the
'General'
section and say what you want to say. Start a new topic if you wish.
Who is online?
In total there are
2
users online :: 0 Registered, 0 Hidden and 2 Guests
None
Most users ever online was
50
on Sat Jan 07, 2012 4:00 pm
Statistics
We have
490
registered users
The newest registered user is
Poisonberries
Our users have posted a total of
15557
messages in
1329
subjects

hi, what i know about vending machine is this right? Kinda share your views. Vending machine dispenses a product or a service, and it is a fairly new concept in India. Economic growth, development of cities, lifestyle and eating & drinking habits have opened a huge market for these machines which can cater to consumers directly. There exists a high potential for growth, both in sales of these machines and goods & services sold through these machines.

Both goods and services can be sold through vending machines. Goods include pre-packed beverages, snacks, newspapers etc. Services include bill payments, recharge cards like mobile talk-time recharges, tickets and so on. There are different kinds of vending machines for different purposes. Some type of vending machines include machines for snacks and beverages (packed foods), hot beverages (tea and coffee), magazines and newspapers, tickets and machines for services like recharges etc.
New to the Nightmare





Posts

: 3


Join date

: 2011-11-04



By that post, I'll assume that you want my opinion, and/or thoughts on vending machines.
I'm not sure what country, state, or other area of the world you are from, but where I come from, Massachusetts (which is North America for all you British/Brazillian or people from all over the globe) vending machines are commonplace. I've seen them since I was very little, and in fact, life without vending machines is like...life without a cellphone or computer for us spoiled Americans
. I think they are a good thing, as they can sell you food without having to have a person actually selling the product for you, and it makes me personally less nervous buying something from a machine. So in otherwords, I like them.
Dream





Posts

: 1131


Join date

: 2011-02-28


Age

: 21


Location

: Imaginationland



Vending Machine's do pretty much show some modernization of the country, as automated dispensers that give out the item of choice after a fee.

In fact, the new upgraded vending machines at a restaurant I go to are computer screenlike, with a similar design to a Redbox dispenser, a touchscreen to choose a drink of favor, touch it, and the drink comes out.

It's pretty interesting indeed, I never really thought about these things.
_________________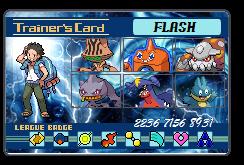 saggot toss anchuro
Frashu's theme:
http://vocaroo.com/i/s08FyHGN0e83
copyright gary saulman
Admin





Posts

: 1121


Join date

: 2010-09-13


Age

: 22



Vending machines... they seem to be almost everywhere I look =w=" Always have been xD I guess that's a good thing?

They're really convenient when you want a snack =w=
Dream





Posts

: 222


Join date

: 2011-06-10


Age

: 22


Location

: LOLAR



I really like them. The fact that India (or whatever) is using them to revolutionize business is great. It's pretty innovative to use them for taxes and things. Here, we just eat whatever shit comes out of them. And if the shit gets stuck, we hit them and bitch and whine about our poor lost dollar.
_________________
[16:23:06] L : I can spell and type better than you.
EL GANADOR DEL TORNEO ES : [Brotherhood]Zero
¡Felicidades, [Brotherhood]Zero, por ganar el torneo!
Recibes 150 Pokedólares por haber ganado el torneo
Dream





Posts

: 2076


Join date

: 2010-09-26


Age

: 22


Location

: Central Cali Bitchez



Yeh honestly my opinion on them, over here and in quite alot of other countrys there pretty common place you just pop your money in grab your food/drink and walk away nothing special to em just cuts out the middle man of someone having to be there to serve you (Only issue is if they don't make enough money in certain areas they cost more in electrics to run than they earn by sales.)
_________________
i'm a gay retard hurr durr
Dream





Posts

: 742


Join date

: 2011-03-26


Age

: 27


Location

: United Kingdom





Similar topics
---
Permissions in this forum:
You
cannot
reply to topics in this forum